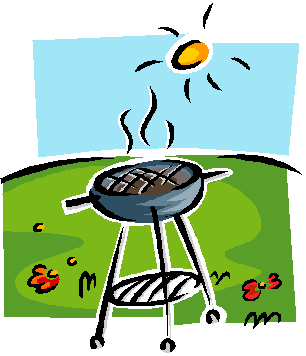 BARBECUE IS CONSIDERED AMERICAN COOKING CUISINE. HOWEVER, THE ORIGIN OF THE BARBECUE COMES FROM AN ISLAND NATION. THE TAINO INDIANS OF THE CARIBBEAN ISLANDS WOULD SMOKE MEAT ON STICKS OVER AN OPEN PIT. EUROPEAN EXPLORERS FROM SEVERAL COUNTRIES ENCOUNTERED THESE NATIVES. WHEN THEY CAME
TO THE NEW WORLD, THEY BROUGHT THIS METHOD WITH THEM.
THESE EUROPEAN EXPLORERS SETTLED ON THE EASTERN SEABOARD OF THE NEW WORLD. THE METHOD OF BARBECUING INITIALLY BEGAN IN MASSACHUSETTS AND VIRGINIA AND AS IT IMPROVED, SPREAD FURTHER INTO THE SOUTHERN STATES. IT HAS SINCE BECOME A MAINSTAY CUISINE OF THE SOUTH.
WHEN THE METHOD OF BARBECUING INITIALLY BEGAN, DIFFERENT TYPES OF MEATS SUCH AS PORK, BEEF, AND CHICKEN WERE COOKED. HOWEVER, THROUGHOUT THE YEARS, PEOPLE HAVE ADDED A DIVERSITY OF FOODS FROM FISH TO VEGETABLES TO FRUIT AND EVEN DESSERT!
TO GET THE BARBECUE SEASON OFF TO A GREAT START, ABE'S MARKET HAS SEVERAL GREAT SUMMER BBQ ITEMS AND BBQ TIPS FROM BOBBY FLAY, WELL-KNOWN FOR HIS GRILLING EXPERTISE.
HERE'S A SAMPLING OF WHAT YOU'LL FIND AT ABE'S MARKET:
Global Fusion Ultra-Premium Spice Rub
Namaste Foods Barbecue Coating Mix - Gluten free
Outta The Park Barbecue Sauce
Barbecue Sweet Heat Spice Rub
Plastic-Free BBQ Picnic Set for 4
TO GET SOME OF BOBBY FLAY'S GREAT TIPS, CLICK ON THIS LINK: http://goo.gl/SDkvl, AND ENJOY. HAPPY BARBECUING!