AROMATHERAPY DATES AS FAR BACK AS 6000 YEARS AGO & WAS USED BY THE CHINESE, GREEKS, ROMANS & EGYPTIANS. THE EGYPTIANS USED ESSENTIAL OILS FOR EMBALMING. SPECIFIC FRAGRANT PLANT OILS WERE USED IN THE MUMMIFICATION PROCESS TO PRESERVE THE BODIES & PREPARE THEM FOR THE AFTER-LIFE.
THE CHINESE USED HERBS & BURNED INCENSE TO SHOW THEIR RESPECT TO GOD. A MEDICAL BOOK THAT DATES BACK TO 2700 B.C. CONTAINS CURES WITH OVER 300 AROMATIC HERBS.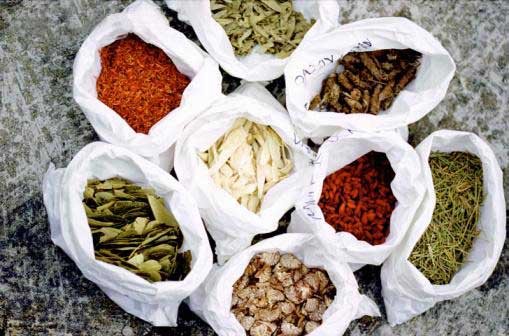 THE GREEKS USED AROMATIC HERBS IN MEDICINES & COSMETICS. ASCLEPIUS, A GREEK PHYSICIAN, COMBINED THE USE OF HERBS & SURGERY WITH UNRIVALED SKILL. HYPOCRITES, KNOWN AS THE FATHER OF MEDICINE, BELIEVED THAT A DAILY BATH WITH AROMATIC ESSENTIAL OILS & SCENTED MASSAGE PROMOTED GOOD HEALTH. THE ROMANS ALSO INCORPORATED THE USE OF ESSENTIAL OILS & SCENTED MASSAGE INTO THEIR DAILY BATHING RITUAL.
HERBAL MEDICINE (NATURAL REMEDIES) ARE MADE FROM A PLANT'S SEEDS, BARK, ROOTS, LEAVES, BERRIES OR FLOWERS. THE ANCIENT CHINESE & EGYPTIANS HAD MEDICINAL USES FOR PLANTS. AFRICANS & NATIVE AMERICANS USED HERBS IN HEALING RITUALS.
AROMATHERAPY & NATURAL REMEDIES HAVE GAINED IN POPULARITY THROUGH THE YEARS. SOME EXAMPLES OF AROMATHERAPY ARE BASIL, CHAMOMILE, EUCALYPTUS, LAVENDER, LEMONGRASS & PEPPERMINT. NATURAL REMEDIES INCLUDE CALENDULA OIL, TEA TREE OIL & ST. JOHN'S WORT. WHEN PURCHASING THESE TYPES OF PRODUCTS, IT IS IMPORTANT TO NOTE THEY ARE ORGANIC & NATURAL. I HIGHLY RECOMMEND ALCHEMILLA ULTRA-PURE SKIN CARE. THEIR PRODUCTS ARE HAND-MADE FROM PLANTS GROWN ORGANICALLY IN THEIR GARDEN IN OREGON; THEREFORE, YOU ARE ASSURED OF THE HIGHEST QUALITY AT VERY REASONABLE PRICES.