ON FEBRUARY 8TH & INTO THE 9TH, PARTS OF THE EAST COAST GOT HIT WITH A BLIZZARD NAMED "NEMO". SOME AREAS GOT AS MUCH AS 3 FEET IN JUST A FEW HOURS TIME. MY AREA, ON LONG ISLAND, GOT ABOUT 15" WHICH ISN'T TOO BAD UNTIL IT HAS TO BE SHOVELED. I HAVE TO SAY THOUGH, HAVING GROWN UP ON LONG ISLAND AND EXPERIENCING MANY BLIZZARDS AS A CHILD, I LIKE THE SNOW. MY SISTER & I WOULD BUILD FORTS, HAVE SNOWBALL FIGHTS WITH THE NEIGHBORS AND BE ABLE TO GO SLEDDING IN THE ROAD UNTIL THE PLOWS CAME. WE WERE ALWAYS SO BUNDLED UP IN OUR SNOWSUITS (WE WERE THE FEMALE VERSION OF RALPHY & HIS BROTHER FROM "THE CHRISTMAS STORY"), SCARVES, HATS, MITTENS AND BOOTS, THAT WE WOULD PLAY FOR HOURS WITHOUT FEELING THE COLD!
OUR GRANDMOTHER KNIT OUR HATS, SCARVES, AND MITTENS SO THEY WERE EXTRA WARM. AND SINCE WOOL KNEE SOCKS WERE "IN" THEN, OUR FEET WERE ALWAYS TOASTY.
WHETHER YOU GREW UP DURING THIS ERA OR NOT, MAKES NO DIFFERENCE. YOU CAN GET WARM WEATHER GEAR WITH THE QUALITY OF YESTERYEAR AT ABE'S MARKET. HERE ARE A FEW OF MY FAVORITES:
Organic Wool Knee Socks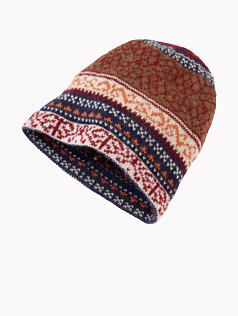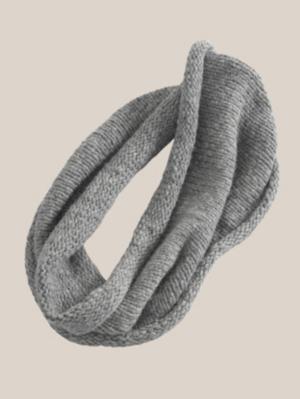 AFTER SHOVELING OR BUILDING A SNOWMAN WITH THE KIDS, ENJOY SOME HOT BEVERAGES THAT WILL WARM YOU FROM HEAD TO TOE.
BOTH OF THESE CAN BE PURCHASED AT ABE'S MARKET. BE PREPARED FOR THE NEXT SNOWSTORM. SHOP NOW AND GET THE CHILL OUT.