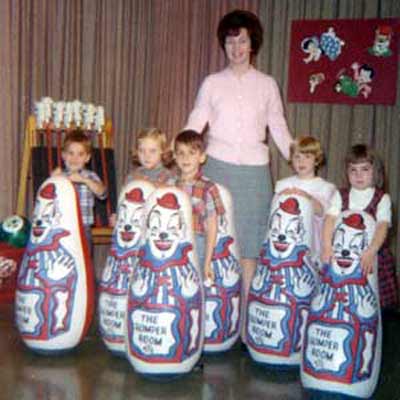 KEEPING YOUNG CHILDREN BUSY WHEN THE WEATHER IS COLD IS A CHALLENGE. WHEN CHILDREN ARE KEPT INSIDE DURING INCLEMENT WEATHER, IT'S HARD TO KEEP THEM FROM GOING "CRAZY" WITH CABIN FEVER. YEARS AGO, THE "BOOB" TUBE KEPT CHILDREN OCCUPIED FOR HOURS WITH CARTOONS & SHOWS SUCH AS CAPTAIN KANGAROO & ROMPER ROOM. THE SHOWS THEN PROGRESSED TO SESAME STREET AND MR. ROGERS WHICH WERE VERY EDUCATIONAL AND TAUGHT YOUNG CHILDREN A NUMBER OF THINGS AT AN EARLY AGE.
NOW THAT WE ARE IN THE 21ST CENTURY, IT IS IMPORTANT FOR PARENTS TO ENCOURAGE CREATIVITY. DOING SO FOSTERS THE DEVELOPMENT OF PROBLEM-SOLVING SKILLS IN CHILDREN. THEY SHOULD HAVE THE OPPORTUNITY TO EXPERIMENT AND MAKE DISCOVERIES THROUGH THEIR PLAY. THIS HELPS NURTURE CHILDREN'S EMOTIONAL HEALTH. THE EXPERIENCES CHILDREN HAVE DURING THEIR FIRST YEARS OF LIFE CAN SIGNIFICANTLY ENHANCE THE DEVELOPMENT OF THEIR CREATIVITY.
HERE ARE SOME IDEAS FROM ABE'S MARKET THAT WILL KEEP YOUR CHILDREN ENTERTAINED AND THEIR BRAINS ACTIVE WHILE STUCK INSIDE THE HOUSE.
Glob Natural Paint Packets - includes 6 vibrant botanical colors. They are vegetable based & are great for coloring eggs.
bObles Multi-functional Furniture - a line of fun, whimsical, and well-designed kids furniture. Encourages motor-function, imagination, and FUN!
CitiBlocs - Eco-Friendly, affordable wooden building blocks that inspire creativity and imagination.
Box Play for Kids - turn old boxes into new toys while teaching your child the importance of recycling.
Wee Can Too Veggie Crayons - vibrant crayons made from organic fruit and vegetable powders. They are hand-to-mouth safe and come in 5 organic colors.