FIBER CROPS WERE FIRST INTRODUCED TO FERTILIZERS AND PESTICIDES FOLLOWING WWII. THESE CHEMICALS WERE, AND STILL ARE, TOXIC TO OUR ENVIRONMENT AND TO THE WORKERS GROWING THE CROPS.
THROUGH THE YEARS, HOWEVER, CONSUMERS HAVE BECOME MORE AWARE OF THE ENVIRONMENT AND ARE PURCHASING PRODUCTS THAT ARE ORGANIC AND ECO-FRIENDLY. THIS HAS LED TO A RISE IN CLOTHING MADE FROM ORGANIC FIBERS.
FOR A FARM TO GROW ORGANIC FIBERS, IT MUST BE INSPECTED BY AN ACCREDITED CERTIFICATION ORGANIZATION THAT USES STRICT STANDARDS. FARMERS THAT RAISE ORGANIC FIBERS, WHETHER FROM CROPS OR ANIMALS, CANNOT USE TOXIC INSECTICIDES, HERBICIDES OR FUNGICIDES. FURTHERMORE, THE ANIMALS BEING RAISED FOR THEIR FIBER MUST BE TREATED HUMANELY AND FED AN ORGANIC DIET.
THE ORGANIC TRADE ASSOCIATION (OTA) PROMOTES AND PROTECTS ORGANIC TRADE IN THE U.S. AND CANADA. ITS PURPOSE IS TO BENEFIT FARMERS, THE ENVIRONMENT, THE PUBLIC AND HUMANITY. THE GROWING OF ORGANIC FIBERS GOES HAND IN HAND WITH THE TERM FAIR TRADE. FAIR TRADE IS AN ORGANIZATION THAT HELPS FARMERS IN DEVELOPING COUNTRIES BUILD SUSTAINABLE BUSINESSES THAT INFLUENCE THEIR COMMUNITIES IN A POSITIVE WAY. THERE IS ALSO THE FAIR WEAR FOUNDATION, WHICH IS BASED IN 7 EUROPEAN COUNTRIES. THEIR PURPOSE IS TO IMPROVE LABOR CONDITIONS FOR GARMENT WORKERS.
ORGANIC FIBERS USED IN ECO-FRIENDLY CLOTHING ARE: CAMEL HAIR, ALPACA, YAK, WOOL, MERINO WOOL, CASHMERE, MOHAIR, LAMBSWOOL, PIMA COTTON, ORGANIC COTTON, ORGANIC LINEN, ORGANIC SILK, AND ORGANIC HEMP.
Virgin Wool/Silk Blend Scarf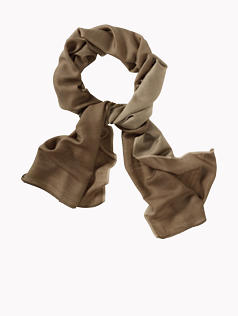 Virgin Wool Scarf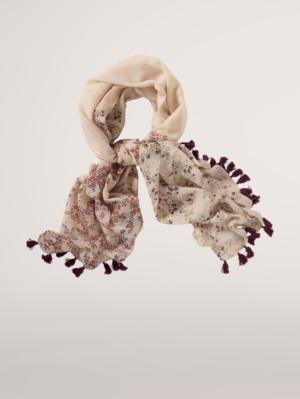 Organic Cotton Sweatshirt Pure Yak Wool Sweater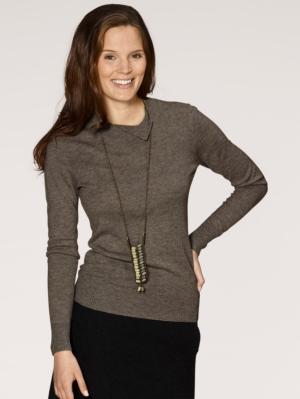 Organic Cotton/Cashmere Turtleneck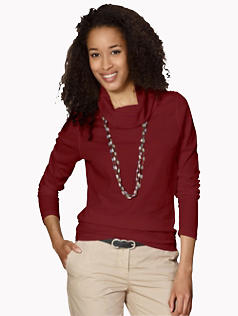 Alpaca/Silk Sweater