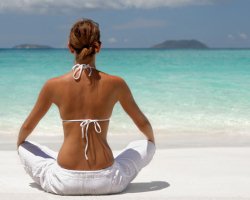 IF YOU ARE PLANNING A WINTER GETAWAY AT A WELLNESS SPA, NOW IS THE TIME TO BOOK IT. AT SPAFINDER WELLNESS, YOU CAN FIND MANY HOTELS THAT OFFER WELLNESS DEALS FROM JANUARY THROUGH MARCH 31ST, WHETHER LOOKING FOR A DESTINATION SPA (THE SOLE PURPOSE IS TO HELP INDIVIDUALS DEVELOP A HEALTHY LIFESTYLE THROUGH SPECIFIC TREATMENTS, HEALTHY CUISINE, AND LECTURES) OR A WELLNESS SPA (REAP THE BENEFITS OF EVERYTHING FROM YOGA TO SPA TREATMENTS).
AT SPAFINDER WELLNESS, YOU CAN CHOOSE THE DEAL THAT BEST SUITS YOUR NEEDS. SOME SPAS ALSO OFFER ACCOMMODATIONS FOR PETS.
A SPAFINDER GIFT CARD IS GOOD AT 20,000 LOCATIONS THROUGHOUT THE WORLD & MAKES A GREAT GIFT FOR ANY OCCASION. THE DELAMAR GREENWICH HARBOR, IN GREENWICH, CT, HAS A "BE MY VALENTINE" DEAL THAT INCLUDES A COUPLES MASSAGE WITH CHAMPAGNE, A GIFT BASKET AND BREAKFAST IN BED. ADDITIONAL SERVICES INCLUDE FACIALS FOR MEN AND WOMEN, MANICURES, PEDICURES, AN ASSORTMENT OF DIFFERENT TYPES OF MASSAGES AND BODY WRAPS, AND WAXING.
WALT DISNEY WORLD SWAN AND DOLPHIN HOTEL IN ORLANDO, FL, HAS A "BUNDLE UP DEAL" THAT INCLUDES A TRIO OF BUNDLED SERVICES SUCH AS A MASSAGE WITH AROMATIC OILS AND HOT STONES, A REFRESHER FACIAL AND WARMING SCALP TREATMENT, AND A HOT STONE FOOT MASSAGE. YOU ALSO HAVE COMPLETE USE OF THE SPA AMENITIES AND FITNESS FACILITIES, WITH THIS PACKAGE.
THE MACARTHUR PLACE INN AND GARDEN SPA IN SONOMA, CA, HAS AN OLIVE SEASON WINE TASTING SPA SPECIAL. RECEIVE COMPLIMENTARY 1 DAY HEART OF SONOMA VALLEY WINE TRAIL PASSES FOR 2, COMPLIMENTARY FITNESS CENTER AND SPA FACILITY USE AND $10 OFF ANY MASSAGE, FACIAL OR BODY TREATMENT.
AT SPAFINDER, YOU CAN ALSO LOCATE DAY SPAS, YOGA AND PILATES CENTERS, AND FITNESS CLUBS AND DEALS IN YOUR AREA. THE SITE ALSO OFFERS DAILY DISCOUNTS ON WELLNESS PRODUCTS. IT IS DEFINITELY WORTH CHECKING OUT AS IT OFFERS SEVERAL VARIABLES TO CHOOSE FROM TO MAKE YOUR WINTER WELLNESS GETAWAY ONE TO REMEMBER.